ABOUT TLC
TLC is a global lifestyle channel featuring inspiring lifestyle and factual entertainment focused on travel, food, the environment, home improvement and gripping human interest stories. TLC celebrates everyday life and special occasions by offering new perspectives and shared experiences from real-life people in remarkable circumstances.
TLC brings you life that's anything but ordinary. From lifestyle, travel, the environment to home improvement – get the inside track on all the things you love to do and the insights that make everything you experience, more interesting!
AUGUST 2020 CHANNEL SCHEDULE & HIGHLIGHTS
SPRING BAKING CHAMPIONSHIP S2
Premieres 05 August 2020
Every Wednesday | 8.05pm (PH)
6 x 60′
It's time for the country's top bakers to take on springtime treats as eight bakers enter the kitchen to show off their superb baking skills! From the great outdoors and baseball games to farmhouse breakfasts and destination weddings, there's a lot of spring baking to do. To survive the challenges from week to week, the bakers must prove their abilities in front of our returning tough-love judges: Duff Goldman, Lorraine Pascale and Nancy Fuller. Hosted by Bobby Deen, this baking championship is the sweetest way to kickoff spring!
90 DAY FIANCE S7 (PILLOW TALK)
Premieres 15 August 2020
Every Saturday | 6.15pm (PH)
15 x 120′
1 x 180′ (Episode 10)
Using a unique 90-day fiancé visa four individuals will travel to the U.S. to live with their overseas fiancés for the first time. The couples must marry before their visas expire in 90 days, or the visiting fiancées have to return home.
SAY YES TO THE DRESS S18
Premieres 21 August 2020
Every Friday | 9.00pm (PH)
12 x 60′
In Say Yes to the Dress, staff members of premier bridal salon Kleinfeld Bridal help brides-to-be find the perfect wedding dress.

EXTREME MAKEOVER : HOME EDITION S1
Premieres 24 August 2020
Every Monday | 9.00pm (PH)
10 x 60′
Put together one very run-down house, a deserving family, several opinionated designers, seven days and what do you get? The answer is Extreme Makeover: Home Edition.The lives of the lucky families are forever changed when they learn that they have been selected to have their home walls moved, their floors replaced and even their façades radically changed. The result should be a decorator's delight if it can be done in time. Each episode begins with team leader Ty Pennington's now-famous "Good morning!" wake-up call, when he, along with the other designers, surprises the unsuspecting family with news that their home has been chosen to receive a makeover. Then viewers witness not only the unbelievable transformation of the house, but during the final and emotional reveal, they see how the home makeover has impacted the lives of the deserving families.
SEPTEMBER 2020 CHANNEL SCHEDULE & HIGHLIGHTS
BIG TIME BAKE S1
Premieres 09 September 2020
Every Wednesday | 9:00pm (PH)
6 x 60′
Four bakers create cookies, cupcakes and a showpiece cake in six hours of nonstop competition. Host Buddy Valastro and guest judges visit each kitchen to taste and critique the bakers' creations while the clock continues to tick down. The winning baker gets to finally relax on an all-expenses-paid dream vacation of their choice.
GIRL MEETS FARM S5
Premieres 15 September 2020
Every Tuesday | 8:05pm (PH)
13 x 30′
Cookbook author, food blogger and Midwest transplant Molly Yeh is embracing her country life on the border of Minnesota and North Dakota. In her cozy farmhouse kitchen, Molly makes dishes inspired by her Jewish and Chinese heritage that are not only delicious but also beautiful to look at. With her fresh and tasty ideas, Molly brings multicultural Midwestern inspiration and fun to kitchens across America.
OUTDAUGHTERED S5 (PART A)
Premieres 17 September 2020
Every Thursday | 9.00pm (PH)
4 x 60′ (Covid Special Season)
Multiples project following The Busby Family, which includes mom Danielle, dad Adam, daughter Blayke, and 5 baby girls.
WATCH TLC TRAILERS & PROMOS


WANT THIS CHANNEL?

Let's talk, we'll help you subscribe

CHANNEL UPDATES?

Get the latest info, join our mailing list

TECHNICAL PROBLEMS?

We'll help you resolve it, request for
OTHER CHANNELS FROM DISCOVERY NETWORK SOUTEAST-ASIA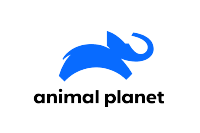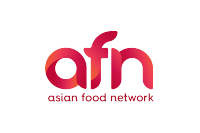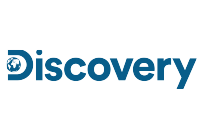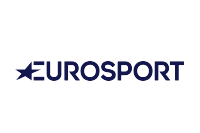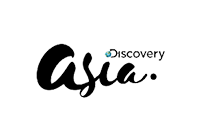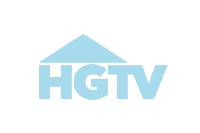 Unit 709 West Tower, Philippine Stock
Exchange Centre, Exchange Road, Ortigas Center, Pasig City 1605
Tel. No.: (632) 6360067 to 70