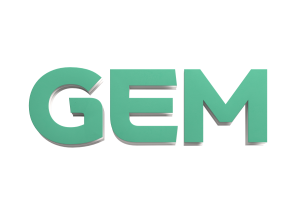 GEM – your preferred destination for the best of Japanese entertainment. With access to exclusive Japanese content from Nippon TV, the channel features first-run and exclusive dramas and variety entertainment shows from Japan. This includes selected prime time dramas airing same time and within the same week of their broadcast in Japan. Other special programs include a local GEM audition for the Japanese variety show – 'I Can Sing in Japanese!' and the live broadcast of the music festival 'THE MUSIC DAY' with performances by Hey! Say! JUMP in Hong Kong beamed live. In addition, GEM takes its shows beyond the screen and into the lives of viewers with artiste meet-and-greet events with Japanese stars Kento Yamazaki and Hayami Mocomichi.
GEM JULY 2020 CHANNEL SCHEDULE
GEM AUG 2020
CHANNEL SCHEDULE & HIGHLIGHTS
DESHIIRI KING & PRINCE S3 (實習生 King & Prince 3)
First and Exclusive | Title contains Johnny artiste(s)
Premieres 12 August 2020
Every Wednesday | 10:00pm (PH)
Entertainment | Reality | Series
Hosts: Sho Hirano 平野 紫耀 | Ren Nagase 永瀬 廉 | Kaito Takahashi 高橋 海人 | Yuta Kishi 岸 優太 | Yuta Jinguji 神宫寺 勇太 | Genki Iwahashi 岩橋 玄樹
King & Prince goes for apprenticeship! They challenge themselves to different occupations, transforming to become fire fighter, baker, animal trainer and more. Watch how they undergo rigorous training and overcome difficult missions. Gain a deeper insight of the working and hardship of each occupation and see a different side of King & Prince in this series!
CURSED IN LOVE (異常的戀愛)
First and Exclusive | Same week as Japan
Premieres 15 August 2020 
Every Saturday | 9:00pm (PH)
Suspense | Romance | Series
Starring: Ryusei Yokohama 横浜流星 | Minami Hamabe 浜辺美波
Young Nao and her mother spent their days at Kogetsuan, a well-established Japanese confectionery shop, where her single mother worked as a pastry chef. One morning, the head of Kogetsuan is found murdered. His six-year-old son Tsubaki's words testified against Nao's mother and she is arrested. Nao's mother died while the investigation was going on, preventing the truth to emerge. 15 years later, Nao and Tsubaki met at a Japanese sweets contest. Drawn to Nao's creations, Tsubaki approached Nao and proposed to her without knowing who she is. Nao decided to hide her identity and marry him to prove her mother's innocence. Just when will Nao's identity be revealed? How will Tsubaki react when he finds out? What is the truth behind the murder 15 years ago?
GOCHI : DINNER IS ON YOU TONIGHT S5 (GOCHI: 美食冤大頭 5)
First and Exclusive | Title contains Johnny artiste(s)
Premieres 19 August 2020
Every Wednesday | 8:00pm (PH)
Entertainment | Food | Series
You're invited to a brand new season of GOCHI where our celebrity guests get ready to indulge in a wide array of delicious treats prepared specially by world-renowned chefs. While the guests can orders as many courses as they want, they have to keep a careful mind that the total price of their dishes should not exceed their given budget. The guest who has the biggest price difference will have to be the one to pay for everybody's meal! Who would be the 'lucky' one?
DETECTIVE NOVICE (未滿警察)
First and Exclusive | Fresh from Japan | Title contains Johnny artiste(s)
Premieres 24 August 2020
Every Monday to Tuesday | 9:00pm (PH)
Comedy | Crime | Series
Starring: Kento Nakajima 中島健人 | Sho Hirano 平野紫耀

Two buddy cops of completely different character hit it off at a police academy. They find themselves getting dragged into a string of complex cases. As they are  inexperienced, they have to fall back on the lessons they learn in class and the help of others to solve one crime after another. The polar opposites end up complementing each other's shortcomings, combining their efforts to resolve cases and become best partners.
NINOSAN 4 (二宮桑 4)
First and Exclusive | Title contains Johnny artiste(s)
Premieres 28 August 2020
Every Friday | 8:00pm (PH)
Variety
MC/Host : Kazunari Ninomiya 二宮和也
An experimental programme featuring Ninomiya Kazunari of popular J-pop group, ARASHI! NINOSAN has everything: a talk show, a quiz show, a game show, animal programme or even a food programme! Your wonderful master of ceremonies, Nino, will bring you through all of that with his witty comments.
WANT THIS CHANNEL?

Let's talk, we'll help you subscribe
CHANNEL UPDATES?

Get the latest info, join our mailing list
TECHNICAL PROBLEMS?

We'll help you resolve it, request for
SEE OTHER KC GLOBAL MEDIA CHANNELS






Unit 709 West Tower, Philippine Stock
Exchange Centre, Exchange Road, Ortigas Center, Pasig City 1605
Tel. No.: (632) 6360067 to 70