AXN features exclusive top-rated drama series, blockbuster features, reality programs and groundbreaking original productions. The channel appeals to a discerning audience seeking content that is smart, intriguing and unexpected, and all delivered close to U.S telecasts. From SEAL Team and MacGyver, to The Amazing Race Asia and Asia's Got Talent, AXN is defined not by a genre, but by an attitude that truly redefines action. In Asia, AXN is enjoyed in 38 million households across 17 territories and is available in both SD and HD.
AXN AUGUST 2020 CHANNEL SCHEDULE & HIGHLIGHTS
ASIAN DREAM
WORLD PREMIERE
06 August 2020
Every Thursday | 7:25pm (PH)
 An all-new reality singing competition from AXN! Six talented singers across Asia will battle it out to be the next rising star, with the help of Grammy award-winning legend Michael Bolton and resident mentor Morissette Amon, an esteemed singer from the Philippines.
SONGLAND SEASON 2
Premiers 03 August 2020
Every Monday | 7:55pm (PH)
The hit songwriting competition series "Songland" returns for a second season featuring a star-studded lineup of top recording artists. The innovative format gives up-and-coming songwriters the chance to pitch their original song ideas to some of music's biggest stars and a panel of the industry's leading producers. In each episode, one talented songwriter wins the once-in-a-lifetime opportunity to have their song recorded by a best-selling artist and released to audiences worldwide. Guest recording artists this season include Boyz II Men, Florida Georgia Line, Luis Fonsi, H.E.R., Lady Antebellum, Martina McBride, Julia Michaels, Ben Platt, Bebe Rexha and Usher.
CURFEW
Premiers 10 August 2020
Every Monday | 9.45pm (PH)
Brand New Drama
Cast : Sean Bean, Billy Zane, Miranda Richardson, Adrian Lester, Adam Brody, Phoebe Fox, Malachi Kirby, Rose Williams
"Curfew" is an audacious and exhilarating new drama set in the near future. By day the world seems very much like the world we know – but at night the shutters come down, the streets are cleared and a curfew is enforced. The curfew is there to protect the population from an infectious virus that has decimated the country – but some people think the rules and regulations that have come with it are too great a price to pay. A wild race across Britain offers the contestants a chance to escape the world of the curfew; the chance for a better life in a better world. Alliances will be made and broken, friendships won and lost – all for the chance of freedom.
CHCAGO P.D. SEASON 7
Premiers 14 August 2020
Mondays to Fridays | 10.40pm (PH)
Cast : Jason Beghe, Jesse Lee Soffer, Marina Squerciati, Patrick John Flueger, LaRoyce Hawkins, Tracy Spiridakos, Amy Morton
The Chicago Police Department's toughest cops are back on the case in Season 7 of "Chicago P.D.," the unflinching crime drama from Emmy® Award-winning executive producer Dick Wolf. Under the resolute command of Sergeant Hank Voight (Jason Beghe), the elite intelligence unit continues their relentless fight to take down the city's most dangerous criminals—even if it means bending the rules. But just how far is the squad willing to go to achieve justice and protect their own? After taking the fall for Dawson in the Internal Affairs investigation, Ruzek (Patrick John Flueger) has been arrested on charges of misconduct and obstruction. Plus, Voight is liable to draw suspicion in the murder of corrupt Superintendent Brian Kelton, the newly elected mayor with a vendetta against Voight's unit.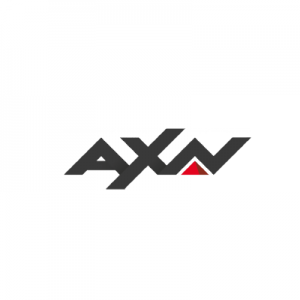 JURASSIC PARK
29 August 2020
Saturday | 9:45pm (PH)
Weekend Stunt
Academy Award®-winner Steven Spielberg's classic vision of a theme park featuring genetically-engineered dinosaurs. Who will survive when the dinosaurs run amok? An all-star cast brings the unforgettable characters of Michael Crichton's best-seller to brilliant life. Academy Award®-winner Richard Attenborough stars as misguided tycoon, John Hammond. Sam Neill, Academy Award®-nominees Laura Dern, Jeff Goldblum, and Samuel L. Jackson shine in the role of quirky experts brought to analyze the nuances of the new park. Steven Spielberg is considered the greatest crowd pleaser in cinema history and Jurassic Park represents the pinnacle of that talent, a model blockbuster which perfectly balances laughs, thrills, and frightening moments.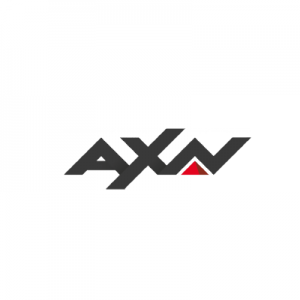 JURASSIC WORLD
30 August 2020
Sunday | 9:45pm (PH)
Weekend Stunt
Academy Award®-winner Steven Spielberg directs this riveting follow-up to the classic blockbuster! Academy
Award®-nominee Jeff Goldblum reprises the role of Ian Malcolm, who is convinced by Academy Award®-winner Richard Attenborough to return to the land of the dinosaurs and rescue his girlfriend, brilliantly played by Academy Award®-nominee Julianne Moore. When Malcolm arrives on the island, he stumbles into even more danger and action. The dinosaurs, created with ground-breaking special effects, are even more realistic and frightening than those in the first film. A masterful adventure film from one of the world's greatest living filmmakers.
AXN SEPTEMBER 2020
CHANNEL SCHEDULE & HIGHLIGHTS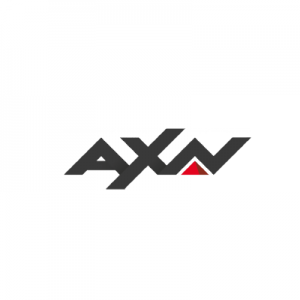 CHICAGO FIRE SEASON 4
Premiers 03 September 2020
Every Thursday | 9:45pm (PH)
All New Season
In the first of the Chicago franchise from Dick Wolf, the everyday heroes of Firehouse 51 forge headfirst into danger no matter the risk, making the difference between life and death. Last season, the team faced a myriad of hardships – a fire truck collision, a rooftop helicopter crash and a car accident involving a close friend of their unit. But none of these challenges was as tough as losing one of their own – an unthinkable tragedy that affected each and every one of them. Through all the ups, the downs and the tensions both at work and at home, the firefighters, rescue squad and paramedics know that their commitment to each other is what keeps them alive.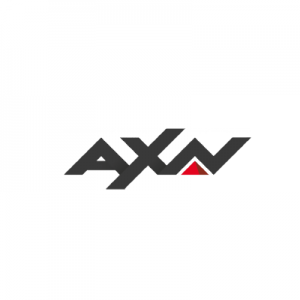 CIRQUE DU FREAK : THE VAMPIRE'S ASSISTANT
20 September 2020
Sunday | 9:45pm (PH)
Part of Sunday Movie Rush
Based on the hugely popular series of young adult books, Cirque Du Freak tells the frightening tale of a boy who unknowingly breaks a 200-year-old truce between two warring factions of vampires. Pulled into a fantastic life of misunderstood sideshow freaks and grotesque creatures of the night, one teen will vanish from the safety of a boring existence and fulfill his destiny in a place drawn from nightmares. Directed by Paul Weitz and starring Academy Award-nominees John C. Reilly, Salma Hayek, and Ken Watanabe.
WANT THIS CHANNEL?

Let's talk, we'll help you subscribe
CHANNEL UPDATES?

Get the latest info, join our mailing list
TECHNICAL PROBLEMS?

We'll help you resolve it, request for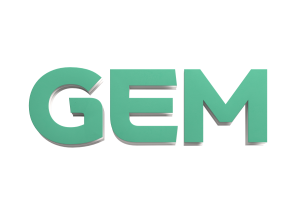 Unit 709 West Tower, Philippine Stock
Exchange Centre, Exchange Road, Ortigas Center, Pasig City 1605
Tel. No.: (632) 6360067 to 70