ABOUT TLC
TLC is a global lifestyle channel featuring inspiring lifestyle and factual entertainment focused on travel, food, the environment, home improvement and gripping human interest stories. TLC celebrates everyday life and special occasions by offering new perspectives and shared experiences from real-life people in remarkable circumstances.
TLC brings you life that's anything but ordinary. From lifestyle, travel, the environment to home improvement – get the inside track on all the things you love to do and the insights that make everything you experience, more interesting!
TLC NOVEMBER 2020 CHANNEL SCHEDULE
DR PIMPLE POPPER : POP UPS (S1A)
Premieres 02 November 2020
Every Monday at 9:00pm (PH)
Giant exploding cysts Oozing blackheads and lipomas over a decade old! Dr. Pimple Popper has seen it all–every grotesque, bizarre, and one-of-a-kind condition and now her fans will see it all, super-sized. Dr. Pimple Popper will take us even further beneath the surface of our favorite episodes with all new juicy pop-up factoids, and behind-the-scenes secrets finally revealed.
SAY YES TO THE DRESS LANCASHIRE S2
Premieres 13 November 2020
Every Friday at 9:00pm (PH)
Returning to the family run boutique Ava Rose Hamilton, expect to fall in love with the strong, funny straight-talking families as they arrive at the boutique hoping their beautiful brides-to-be can find not only their dream gowns – but also the confidence to wear them. 
With stylist Gok armed with his pins and customizing tools, and the dedicated Ava Rose consultants, they'll stop at nothing to find every nervous bride their perfect gown. Every appointment brings a new challenge for Gok and the team.
There's the bride who's struggling to fall in love with her post-baby body; the bride with the see through dress; the bride stressing about her VPL; the bride who has tried on over 200 dresses'. Gok's mission is to make every bride feel incredible.
Expect laughs, tears, family dramas and a huge dose of northern heart.
ACE OF CAKES : DUFF STUFF
Premieres 18 November 2020
Every Wednesday at 9:00pm (PH)
Cake master Duff Goldman takes a lookback on some of his most memorable masterpieces he's created over the years.
TLC DECEMBER 2020 CHANNEL SCHEDULE
MY FEET ARE KILLING ME
Premieres 14 Dec 2020
Every Mondays at 10.50pm (PH)
Ready for more shock under the sock? Quarantining at home hasn't stopped everyone's favorite foot fixers from helping patients with their foot troubles. Drs. Vincent, Schaeffer and Haller are on a mission to help as many people as possible by addressing the urgent calls of those who can't make it to their offices for an in-person visit. The doctors will receive video testimonials, meeting people that desperately need their help. After watching the reveal of the extreme conditions and hearing pleas for help, they'll connect with these individuals over a video call. They'll use their expert knowledge to provide clear direction forward to help their new patients take the first steps to getting back on their feet and transforming their lives.
THE FAMILY CHANTEL S2
Premieres 24 Dec 2020
Every Thursday at 9.00pm (PH)
The Family Chantel is getting bigger, feistier and a bit stupider. For Chantel's older brother, Royal, and Pedro's sister, Nicole, love is in the air. Royal returns to Atlanta after a few years in Texas with new love Angenette from the Philippines — whom he met online — in tow.
A quick courthouse wedding, however, raises Chantel's suspicions. Meanwhile, Nicole has fallen head over heels for Alejandro, a Dominican man living in New York, but she's hiding a secret about him from Pedro and her mom. Could these new relationships tear these families apart?
WATCH TLC TRAILERS & PROMOS


WANT THIS CHANNEL?

Let's talk, we'll help you subscribe

CHANNEL UPDATES?

Get the latest info, join our mailing list

TECHNICAL PROBLEMS?

We'll help you resolve it, request for
OTHER CHANNELS FROM DISCOVERY NETWORK SOUTEAST-ASIA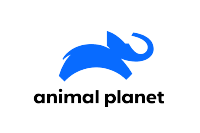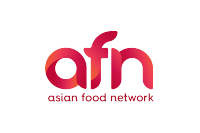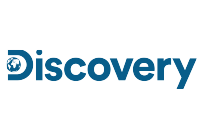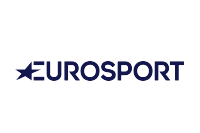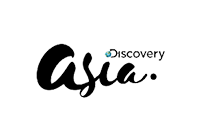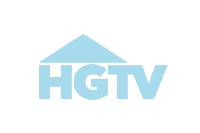 Unit 709 West Tower, Philippine Stock
Exchange Centre, Exchange Road, Ortigas Center, Pasig City 1605
Tel. No.: (632) 6360067 to 70