ABOUT DISCOVERY ASIA CHANNEL

Discovery Asia (formerly as Discovery HD World) is a cable TV channel that features Asian related documentaries and asia-original programming.
DISCOVERY ASIA SEPTEMBER 2020 

CHANNEL SCHEDULE & HIGHLIGHTS

JUDI DENCH'S WILD BORNEO ADVENTURE 
Premieres 06 September 2020
Every Sunday | 9pm (PH)
2 x 60′ (back-to-back)
In Borneo, Dame Judi Dench explores one of the oldest rainforests. 
 Judi first explores an area of untouched rainforest with some of the world's most diverse wildlife and tallest tropical trees. There are encounters with orangutans, sunbears and elephants.
She travels down one of Borneo's mightiest rivers, the Kinabatangan. Here she goes on an extraordinary crocodile hunt where young crocs are plucked from the river by hand – all in the name of science.
She then explores the coral reefs that fringe the island. And finally, has the experience of a lifetime when she meets a young orphaned orangutan.
LANDS OF THE EARTH
Premieres 16 September 2020
Every Wednesday | 9pm (PH)
4 x 60′
Based on 4 locations – Burma, Sichuan, Malaysia and Yangtze
Burma: This episode travels across the country, from the 2,000 temples in the Bagan Valley rising out of the mist, to the fishermen of Inle Lake and through the lagoons of the Myeik Archipelago. We discover memorable places while sharing the daily life of its inhab.
Yangtze: The famous Yangtze is the longest river in China, the third longest in the world, with 6,000 kilometres. Formerly named Yang Tse Kiang, we follow its course to explore contemporary China, from ultra-modern cities to ghost towns.
Sichuan: Sacred mountains. Turquoise rivers. Ultra-modern cities. Traditional villages. Pandas. Wildebeests. This episode helps us discover one of China's most wonderful provinces.
Malaysia: This episode offers an immersion between wilderness and civilization, the encounter of a mosaic ethnicities and shows the astonishing organization of weddings and christenings in remote towns and the countryside
DISCOVERY ASIA OCTOBER 2020 

CHANNEL SCHEDULE & HIGHLIGHTS

CODED WORLD 
⏰  Premieres 09 Oct 2020
Every Friday at 9:00pm (PH) 
Algorithms are everywhere today, infiltrating every aspect of our lives, and using big data to change how we live on a daily basis. And this is just the beginning of the algorithmic age. Algorithms are the building blocks for almost all advanced technology today, from Amazon shopping recommendations to the most sophisticated artificial intelligence. Anjan Sundaram – author, journalist and mathematician – travels the world to meet with people designing this code, and people affected by this algorithmic revolution.
We see how this code is making and taking away our choices, affecting the fate of nations and the freedom of individuals, being used to create virtual beings, communities and worlds, and ultimately changing who we are and what we will become in tomorrow's world.
AROUND THE WORLD BY TRAIN WITH TONY ROBINSON
⏰  Premieres 14 Oct 2020
Every Wed at 9:00pm (PH) 
Sir Tony Robinson takes a whirlwind journey around the globe, jumping on and off trains to find adventure and face challenges, while exploring the history and culture of each place he visits.
WATCH DISCOVERY ASIA TRAILERS & PROMOS




WANT THIS CHANNEL?

Let's talk and we'll help you subscribe

CHANNEL UPDATES?

Join our mailing list!

TECH PROBLEMS?

Request for tech support!
OTHER CHANNELS FROM DISCOVERY NETWORK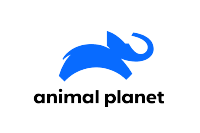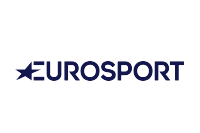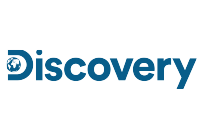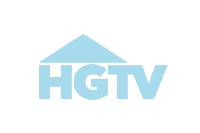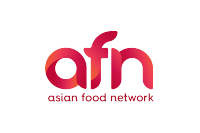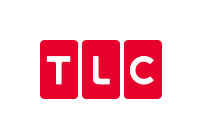 Unit 709 West Tower, Philippine Stock
Exchange Centre, Exchange Road, Ortigas Center, Pasig City 1605
Tel. No.: (632) 86360067 to 70