ABOUT DISCOVERY ASIA CHANNEL

Discovery Asia (formerly as Discovery HD World) is a cable TV channel that features Asian related documentaries and asia-original programming.
DISCOVERY ASIA NOVEMBER 2020 

CHANNEL SCHEDULE

INSIDE SAUDI ARABIA
⏰  Premieres 01 Nov 2020
Every Sunday at 9:00pm (PH) 
Saudi Arabia is well known across the world for its wealth, strict faith and oppression, but while Crown Prince Mohammad bin Salman has decreed that it wants to reform, the world is startled by the murder of journalist Khashoggi and other human rights violations.
We follow the developments from the inside, through the eyes of the inhabitants themselves.
HEROES OF THE WILD FRONTIERS 
⏰  Premieres 05 Nov 2020
Every Thursday at 9:00pm (PH) 
2 episodes back-to-back for 3 weeks
This series tries to capture the challenges faced by forest guards every day in their work and sometimes putting themselves in life-threatening situations.
The multilevel responsibilities they fulfil and the meagre resources they work with. Along with capturing the lives of the Forest guards, this series also records some rare and some critically endangered fauna of our forests.
Moments like the largest Turtle in the world, the Leatherback laying eggs, or a one-month-old lost baby elephant separated from its mother or a snow leopard patrolling its territory at 5000 Metres, are some of the rare moments this series captures.
It has taken 1 and a half years to produce this series and the supporters of the series are the biggest names in the Indian conservation world. The series is directed, narrated and written by Krishnendu Bose, presented by Ashwika Kapur a young nature filmmaker.
18 WHEELS ACROSS INDONESIA 
⏰  Premieres 25 Nov 2020
Every Wednesday at 9:00pm (PH)

Driving his 18-wheeler, David Andres has already traveled across the United States and Vietnam. Now, it is time for another journey, marked by extraordinary adventures, interesting locations, and intriguing acquaintances.
This time David Andres will visit Indonesia, with its beautiful views, dangerous mountainous routes, and exotic culture shown from the perspective of a Polish truck driver.
Mixing business with pleasure, i.e., work with travel, David takes the viewers on a new, exciting adventure.
Where will his curiosity, incredible openness, and sense of humor take him this time?
DISCOVERY ASIA DECEMBER 2020 

CHANNEL SCHEDULE

THE MARK OF THE EMPIRE
⏰  Premieres 01 Dec 2020
Every Tuesdays 9:00pm (PH) 
Singaporean curator and scholar Peter Lee explore the history of four Southeast Asian empires that made their mark on the world. Travelling from Thailand, Myanmar, Cambodia to Indonesia, Peter explores ancient ruins, epic legends and vibrant traditions to chart the rise and fall of four distinct empires, and how their legacy still shapes cultures and identities in the region today.
SECRET CHINA S2
⏰  Premieres 12 Dec 2020
Every Saturday at 9:00pm (PH)

China. The world's fastest-growing economy – and land of the megacity. But beyond the familiar images of skyscrapers and bustling crowds Is a different China.
This is a land of extremes and of great natural beauty, where ancient traditions and beliefs still survive.
We join a village of rice farmers as they prepare to take on their rivals in the valley's annual dragon boat race. We travel over the snowy mountains on the border with Russia as a herding family move their sheep down from the high pastures for the winter, and Kazakhs train hunting eagles. We discover how, in the villages of central China, traditions stretching back at least 1500 years still survive to the delight of everyone – heart–stopping acrobatics and charming shadow puppetry…
With unique access, this series tells the 12 stories of families who live in this remote, and SECRET CHINA.
LANDS OF THE EARTH 
⏰  Premieres 29 Dec 2020
Every Tuesday at 9:00pm (PH)

Episode Burma – Pagodas and Mysteries
This film travels across the country, from the 2,000 temples in the Bagan Valley rising out of the mist, to the fishermen of Inle Lake and through the lagoons of the Myeik Archipelago. 
Episode China – The Mermaids of the YangTze River
The famous Yangtze is the longest river in China, we follow its course to explore contemporary China, from ultra-modern cities to ghost towns.
Episode China – Marvelous Sichuan
Sacred mountains. Turquoise rivers. Ultra-modern cities. Traditional villages. Pandas. Wildebeests. This film helps us discover one of China's most wonderful provinces.
Episode Malaysia – A Patchwork Country
This film offers an immersion between wilderness and civilization, the encounter of a mosaic ethnicities and shows the astonishing organization of weddings and christenings in remote towns and the countryside.
WATCH DISCOVERY ASIA TRAILERS & PROMOS




WANT THIS CHANNEL?

Let's talk and we'll help you subscribe

CHANNEL UPDATES?

Join our mailing list!

TECH PROBLEMS?

Request for tech support!
OTHER CHANNELS FROM DISCOVERY NETWORK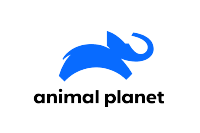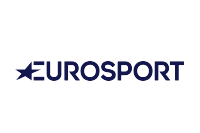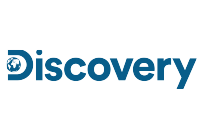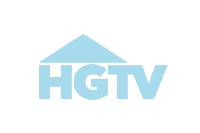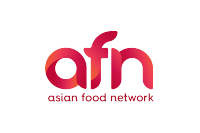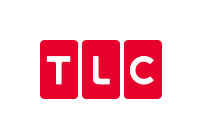 Unit 709 West Tower, Philippine Stock
Exchange Centre, Exchange Road, Ortigas Center, Pasig City 1605
Tel. No.: (632) 86360067 to 70