ABOUT AXN
AXN features exclusive top-rated drama series, blockbuster features, reality programs and groundbreaking original productions. The channel appeals to a discerning audience seeking content that is smart, intriguing and unexpected, and all delivered close to U.S telecasts. From SEAL Team and MacGyver, to The Amazing Race Asia and Asia's Got Talent, AXN is defined not by a genre, but by an attitude that truly redefines action. In Asia, AXN is enjoyed in 38 million households across 17 territories and is available in both SD and HD.
AXN SEPTEMBER 2020 CHANNEL SCHEDULE & HIGHLIGHTS
CHICAGO FIRE SEASON 4
Premiers 03 September 2020
Every Thursday | 9:45pm (PH)
All New Season
In the first of the Chicago franchise from Dick Wolf, the everyday heroes of Firehouse 51 forge headfirst into danger no matter the risk, making the difference between life and death. Last season, the team faced a myriad of hardships – a fire truck collision, a rooftop helicopter crash and a car accident involving a close friend of their unit. But none of these challenges was as tough as losing one of their own – an unthinkable tragedy that affected each and every one of them. Through all the ups, the downs and the tensions both at work and at home, the firefighters, rescue squad and paramedics know that their commitment to each other is what keeps them alive.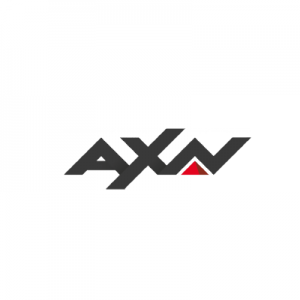 CIRQUE DU FREAK : THE VAMPIRE'S ASSISTANT
20 September 2020
Sunday | 9:45pm (PH)
Part of Sunday Movie Rush
Based on the hugely popular series of young adult books, Cirque Du Freak tells the frightening tale of a boy who unknowingly breaks a 200-year-old truce between two warring factions of vampires. Pulled into a fantastic life of misunderstood sideshow freaks and grotesque creatures of the night, one teen will vanish from the safety of a boring existence and fulfill his destiny in a place drawn from nightmares. Directed by Paul Weitz and starring Academy Award-nominees John C. Reilly, Salma Hayek, and Ken Watanabe.
AXN OCTOBER 2020 CHANNEL SCHEDULE & HIGHLIGHTS
THE CAPTURE
⏰ Premiers 05 Oct 2020
Every Mon at 9:45pm (PH)
Brand New Series
Starring
Callum Turner, Holliday Grainger, Ron Perlman, Famke Janssen, Ben Miles, Ralph Ineson, Paul Ritter, Lia Williams, Laura Haddock
From blockbuster executive producer David Heyman and NBCUniversal International Studios co for mes "The Capture," a timely conspiracy thriller exploring pressing questions about surveillance and misinformation. Set in London, the modern day spy show begins with the arrest of a former soldier, which spirals into a complex conspiracy involving manipulated video evidence. The series is written, directed and executive produced by BAFTA Award winner Ben Chanan. Actor Callum Turner was nominated for the BAFTA Award for his leading role as Shaun Emery.
SUPERNATURAL 15 (FINAL SEASON)
⏰ New Episodes starts 13 Oct 2020
Every Tues at 9:45pm (PH)
First & Exclusive | Same Week As US Telecast
Sam and Dean have battled demons and angels, mythical creatures and monsters, in a seemingly unending quest to save the world. But in the final battle of the previous season, they face off against God Himself, refusing to kill their surrogate nephilim son Jack, and thus bringing about God's decision to end this reality once and for all.
THE AMAZING RACE S32
⏰  Premieres 15 Oct 2020
Every Thurs at 8:50pm (PH)
First & Exclusive | Within 12 Hours of US Telecast
Phil Keoghan makes a comeback in the small screen to host the 32nd season of globe-trotting reality show, The Amazing Race. This season, there will be a mix and match of teams, some foreign and some well-known to longtime fans of the show. While the race will return to some familiar locations, the show will be taking contestants to several parts of the world it hasn't before. Not only will they be visiting Trinidad and Tobago for the first time, but it will also visit Bogota in Colombia, Manaus in Brazil and Hyderabad in India for the first time as well.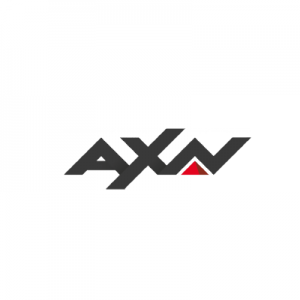 DEVIL
⏰  25 Oct 2020, Sun at 9:45pm (PH)
Part of Sunday Movie Rush
Trapped in an elevator high above Philadelphia, five people discover that the Devil is among them and no one can escape their fate. This chilling, supernatural thriller from producer M. Night Shyamalan (The Sixth Sense, Signs) will keep you on the edge of your seat all the way to a heart stopping ending with a truly wicked twist. Directed by John Erick Dowdle and starring Critics' Choice TV Award Nominee Chris Messina and Primetime Emmy Nominee Bokeem Woodbine. Together with veteran actress Jenny O'Hara, Geoffrey Arend, Bojana Novakovic, Logan Marshall Green and Jacob Vargas

WANT THIS CHANNEL?

We'll help you subscribe!

CHANNEL UPDATES?

Join our mailing list!

TECH PROBLEMS?

Request for tech support!

Unit 709 West Tower, Philippine Stock
Exchange Centre, Exchange Road, Ortigas Center, Pasig City 1605
Tel. No.: (632) 86360067 to 70