ABOUT ANIMAL PLANET
Animal Planet is the world's only entertainment brand that immerses viewers in the full range of life in the animal kingdom with rich, deep content via multiple platforms and offers animal lovers and pet owners access to a centralized online, television and mobile community for immersive, engaging, high-quality entertainment, information and enrichment.
Animal Planet's entertaining blend of animal-centric programming helped it become one of the fastest-growing new cable television networks ever.
ANIMAL PLANET SEPTEMBER 2020 CHANNEL SCHEDULE & HIGHLIGHTS

MY CAT FROM HELL : CAT SH#T CRAZY

 
Premieres 02 September 2020
Every Wednesday | 8:05pm (PH)
COVID Special
During the global pandemic, Jackson determined more than ever to help cats in need. He virtually meets a couple's ferocious felines and witnesses a family's cat eager to escape. Then, he hears from a veterinarian who saved sixty disabled cats and kittens.
BRAVE WILDERNESS

 
Premieres 08 September 2020
Every Tuesdays | 9:00pm (PH)
30 x 30′
Coyote Peterson and his Brave Wilderness crew plunge deep into the rainforest of Costa Rica where they come close to Central America's most lethal pit viper! Their journey is strewn with obstacles and the danger is real as we Return to the Wilderness!
LITTLE MATTERS : INSECTS

 
Premieres 17 September 2020
Every Thursdays | 9:00pm (PH)
Immerse yourself in the intricacies of the insect world. From the hunting traps of the ant lion to the ingenious technology termites use to keep their fungi farms cool. Insects represent over five million ways of being born, eating, communicating and building, finding mates and hunting: Little Matters journeys into their incredible and awe-inspiring world.
ANIMAL PLANET OCTOBER 2020 CHANNEL SCHEDULE & HIGHLIGHTS

DR. JEFF ROCKY MOUNTAIN VET : PANDEMIC EMERGENCY
Premieres 01 October 2020
Every Thursday | 8:05pm (PH)
A COVID Special
Dr. Jeff and his team continue their work through the chaos of the COVID-19 pandemic.
A beloved dog is hit by a car and needs surgery to save its leg, and a cherished cat is rushed in with a mysterious bleed. A puppy is suspected of eating DVDs.
MASSIVE AFRICA

 
Premieres 05 October 2020
Every Monday | 9:00pm (PH)
COVID Special
An once-in-a-lifetime, action packed adventure through Africa's last untamed, majestic wildernesses. Massive Africa is a unique and unparalleled visual journey!
CIRCUS OF THE WILD

 
Premieres 14 October 2020
Every Wednesday | 9:00pm (PH)

Animals frequently make us laugh because of their unusual or clumsy behaviour, or the entertaining situations they get themselves into. This filmic journey around the world presents a wide range of astonishing and amusing animal antics, from mischievous Barbary macaques to penguins on beaches, from monkeys in thermal baths to elephants at a hotel reception. Wild and wonderful dancers, masters of seduction and acrobatics, clumsy and crafty clowns – 'Circus of the Wild' is an entertaining, exciting and wild safari to the weird and amazing stars of the animal kingdom.
THE GREAT AMERICAN GROOM-A-LONG
Premieres 21 October 2020
Every Wednesday | 9:55pm (PH)
A COVID Special
Carson Kressley pairs dog-grooming professionals with friends and celebs such as Apolo Ohno, Dennis Quaid and Aubrey O'Day. Together, they and the rest of America learn how to transform shaggy canines into fabulous pooches, despite being stuck at home.
WATCH ANIMAL PLANET TRAILERS & PROMOS


WANT THIS CHANNEL?

We'll help you subscribe!

CHANNEL UPDATES?

Join our mailing list!

TECH PROBLEMS?

Request for tech support!
OTHER CHANNELS FROM DISCOVERY NETWORK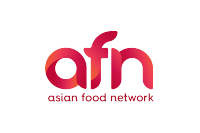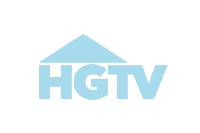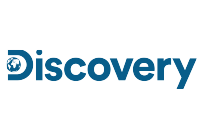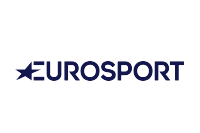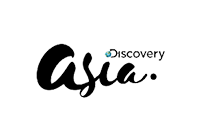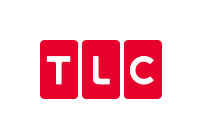 Unit 709 West Tower, Philippine Stock
Exchange Centre, Exchange Road, Ortigas Center, Pasig City 1605
Tel. No.: (632) 86360067 to 70