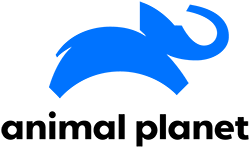 Animal Planet is the world's only entertainment brand that immerses viewers in the full range of life in the animal kingdom with rich, deep content via multiple platforms and offers animal lovers and pet owners access to a centralized online, television and mobile community for immersive, engaging, high-quality entertainment, information and enrichment.
Animal Planet's entertaining blend of animal-centric programming helped it become one of the fastest-growing new cable television networks ever.
JULY 2020 CHANNEL HIGHLIGHTS
LEGENDS OF THE WILD
Premieres 20 July 2020
Every Monday | 9:00pm (PH)
They've investigated savage black panthers in Australia, and solved the mystery of tree climbing crocodiles. Legends of the Wild follows childhood friends Damian Duffy, a certified wilderness guide, and Matt Hoffman, a wildlife photographer and storm chaser, as they trek deep into the world's most dangerous areas – continuing their search for answers to nature's most compelling mysteries.
AUGUST 2020 CHANNEL HIGHLIGHTS
CHASING OCEAN GIANTS 
Premieres 25 August 2020
Every Tuesday | 8:05pm (PH)
 
Patrick Dykstra is a modern day sea adventurer, hell bent on uncovering the truth behind the monsters and mysteries of the least explored environment on the planet. In a continuing series of adrenalin-fueled adventure and blue chip natural history, Patrick journeys to some of the world's most remote and hostile places to discover the truth behind the stories and legends of our ocean monsters.
WATCH THIS MONTH'S CHANNEL HIGHLIGHT TRAILERS

WANT THIS CHANNEL?

Let's talk and we'll help you subscribe
ANY CHANNEL UPDATES?

Get the latest info, join our mailing list
TECHNICAL PROBLEMS?

We'll help you resolve it, request for
OTHER CHANNELS FROM DISCOVERY NETWORK






Unit 709 West Tower, Philippine Stock
Exchange Centre, Exchange Road, Ortigas Center, Pasig City 1605
Tel. No.: (632) 6360067 to 70